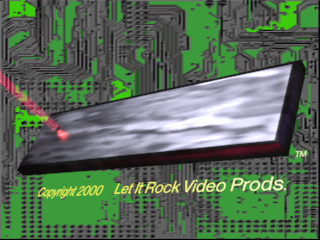 Let It Rock Soundbytes - Access All Areas
Actress-model-singer Milla Jovovich brightened up
the scene during a pre-show interview (July 31, 1994) at Luna Park,
in West Hollywood. Later that same evening, Milla performed songs from her
debut cd, "The Divine Comedy", to a packed house of skeptical Industry naysayers,
VIPs and a handful of her good friends. Milla melted the cold and jaded hearts of
many critics that night with her warm spirit, soulful vocals and great guitar playing.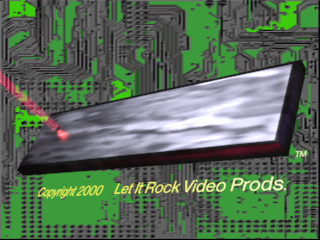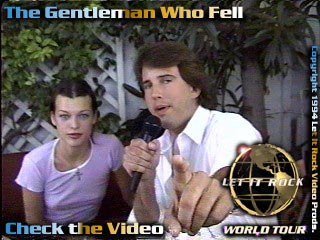 Let It Rock Soundbytes - Access All Areas
Milla performed her radio friendly single, "The Gentleman Who Fell",
as well as most of the other great selections from her debut compact disc.
A video for the song, "The Gentleman Who Fell" (directed by Lisa Bonet),
has run on Let It Rock World Tour, as well as an alternate version of that same song.
Unfortunately, the music career of Milla Jovovich has been derailed by Radio programers,
but she has made another album, very techno oriented, available via her website.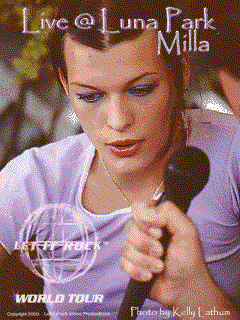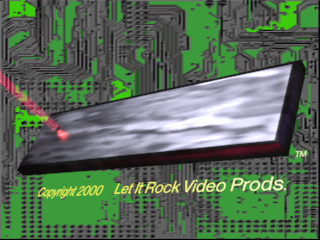 Let It Rock Soundbytes - Access All Areas
Milla Jovovich is not only attractive to the eye, but also pleasing to the ear.
Her songs take form in fairytale poetry, as if she were a medieval princess,
held captive against her will in some dragon's lair. Authentic Russian
acoustic instruments create a soundscape of delicate and ethereal beauty.
Soulful and heartfelt, "The Divine Comedy" is truly an original masterpiece.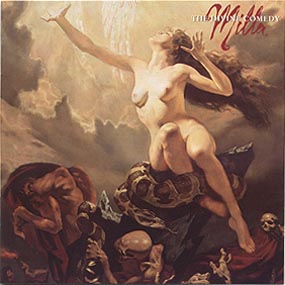 01. The Alien Song
02. The Gentleman Who Fell
03. It's Your Life
04. Reaching From Nowhere
05. Charlie
06. Ruby Lane
07. Bang Your Head
08. Clock
09. Don't Fade Away
10. You Did It All Before
11. In A Glade

Lyrics by Milla Jovovich.
Executive Producer Don Rubin.
Milla - The Divine Comedy on SBK Records.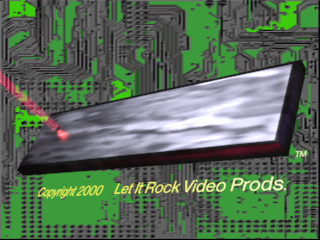 Let It Rock Soundbytes - Access All Areas
So there you have it. A wonderful time-capsule of a beautiful and talented performer.
You can find these great movies starring Milla Jovovich, at your favorite video store.
1. Dazed And Confused.
2. The Fifth Element (starring Bruce Willis).
3. The Messenger - Joan of Arc (starring Dustin Hoffman, Faye Dunaway).
4. Resident Evil.
5. Resident Evil 2 Apocalypse.
prada tenis mujer famous csu alumni cahier prada bag medium brown wig cap prada button prada shorts womens puma premium outlets iko driftshake chatgpt for business roll of cork prada ski suit prada dupe amazon prada ladies sunglasses prada double match prada socks mens arche shoes outlet prada optical glue on beard night of the puffings cola maison andrew johnston britains got talent prada milano logo prada cleo maxi wholesale building product prada baguette app chatgpt bondy blue prada tall boots prada purfume prada black tie cinnabon mix ferragamo outlet online fx makeup prada shoulder bags pennsylvania prevailing wage frequently asked questions botas prada mujer electric mashman helmet camisas prada siding estimate worksheet gucci germany prada sonnenbrille gucci moda buy prada prada perfume carbon gucci butik prada necktie 注册chatgpt 手机号 furla outlet store prada patterns tamagotchi.com nvidia chatgpt prada vogue runway aaa discount catalina express prada men's briefcase adidasoutlet.com shop premium outlet prada running shoes gucci fr adidas out let prada watch ladies instagram 5000 followers banana republic premium outlets elements construction chatgpt picture instagram statistics followers chatgpt copyright prada pet collar instagram spam followers prada man shoes tamagotchi online prada arca prada ladies sunglasses tuscany rosemont galleria bag prada prada luna sport prada mens tote prada homme prada sweatshirt women mosaic tampa fl prada badge building instagram followers woc prada chatgpt 购买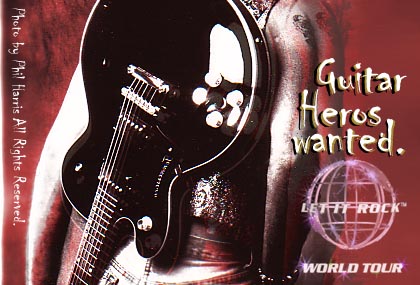 Let It Rock!, Let It Rock World Tour,
Let It Rock Riot Girls, Riot Girls with Guitars,
and Soundbytes are Trademarks of letitrock.com
Various elements Copyright 1992-2021 letitrock.com
All Rights Reserved.