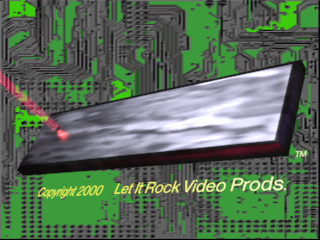 Let It Rock Soundbytes - Access All Areas
Singer John McCrea of Cake takes a little time out
to press the flesh at Mercury & Capricorn Records West L.A. offices (1996).
John knows that local video helped push his bands album sales over the 500,000
units sold mark, attaining the coveted and prestigious Gold Record award.
Oh Yeah, All Right!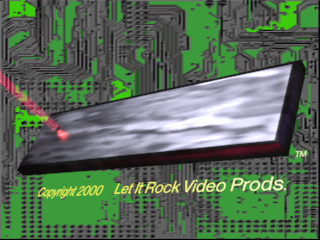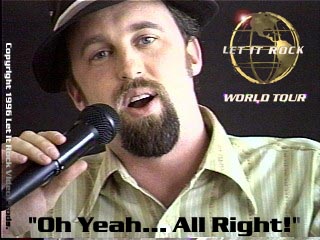 Let It Rock Soundbytes - Access All Areas
In L.A. for a couple of Sold-Out gigs at the El Rey Theatre (1996),
the main Cake mixer himself, John McCrea, takes hold of the Let It Rock!
microphone and whips up a tasty Soundbytes music video ID for the program.
"The Distance", and a retro remake of the disco hit "I Will Survive" are viewer favorites.
Cake's video for "Sheep Go To Heaven",
features them as cartoon caricatures of a KISS cover band.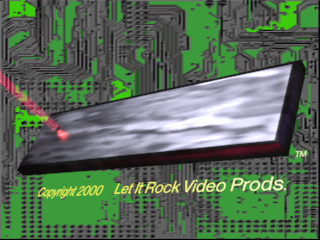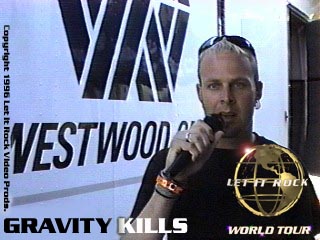 Let It Rock Soundbytes - Access All Areas
Jeff from Gravity Kills stands in front of the Westwood One
Mobile Recorder (1996). Jeff's crew was busy preparing for a live remote
later that same evening, featuring the hardedge techno band. Before stepping
inside for their soundcheck, Jeff saw us interviewing Zak from the Nixons, and
decided that he had something to say as well...
"You're watching "Guilty", on Let It Rock!".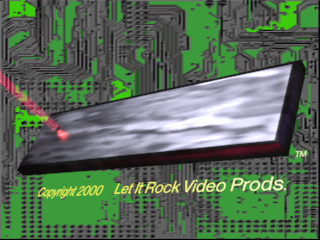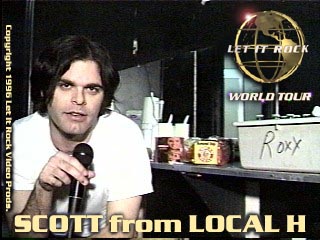 Let It Rock Soundbytes - Access All Areas
Scott from Local H is seen here recording his Soundbytes video ID
for Let It Rock! backstage at the Roxy Theatre, in West Hollywood.
A real down-to-earth guy, Scott was more than willing to spill some light on
his bands release, "As Good As Dead". Scott not only sings lead vocals, but also
plays bass and rhythm on one guitar... both at the same time!
Very crunchy and dynamic!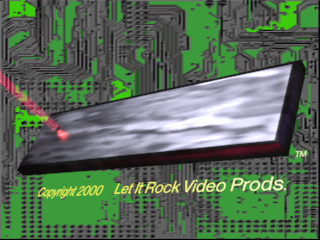 Let It Rock Soundbytes - Access All Areas
G. Love took a little break from the Hollywood heat, and joined us
downstairs at the American Legion Hall bar for a frosty "Cold Beverage".
His band, Special Sauce, was in town performing new songs from their "Coast To Coast Motel"
album. G. Love sings, plays guitar and blows the blues harmonica for the 3-piece outfit.
The soulful groove this Philadelphia-boy lays down melts all the fine ladies hearts.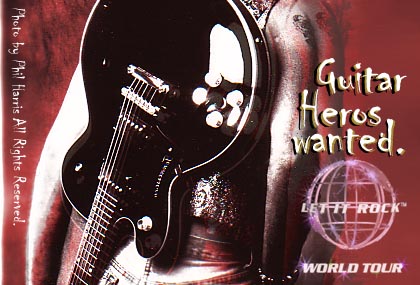 Let It Rock!, Let It Rock World Tour,
Let It Rock Riot Girls, Riot Girls with Guitars,
and Soundbytes are Trademarks of letitrock.com
Various elements Copyright 1992-2021 letitrock.com
All Rights Reserved.